ASP.NET Consultant Brad McAllister
Professional .NET consulting services based in London
I'm a website developer in Twickenham, London. I build and manage websites for businesses looking for professional website services and a one-to-one relationship with a website designer.
I can help bring new ideas to fruition, revamp existing websites, or look after website hosting, promotion and maintenance. See my portfolio and please contact me to discuss your requirements.
Contact
Blog
ASP.NET FREELANCE AND WORDPRESS SERVICES I OFFER
ASP.NET freelance web applications and C# driven processes to ensure your business and it's employees performs more productively. Please read testimonials from my happy customers on my LinkedIn Profile. Available to support your business immediately, simply email me for help.
Professional fast secure WordPress websites using high-quality resources to improve your brand online, while saving you advertising costs. The power of WordPress makesdelivery of brochure websites very cost effective, I have fixed price solutions available please contact me for more information.
Brad worked for me during 2015 to design an application to manage the ethical approvals process at Royal Holloway, University of London. Brad's work was excellent. He was structured, thorough but also responsive to our needs. He was full of suggestions of how the application could be improved and the end result was a new tool for our organisation that will greatly assist a key business process
Samuel Massiah
Brad and I have been working together since April 2015. I have had nothing but great feedback from Royal Holloway University regarding the work Brad has completed – always completed ahead of schedule, surpassing expectations and completed to a very high standard. I hope to continue working with Brad for a long time to come.
Jack Goodridge
After having met Brad through Freelancers.net in August 2015, he has worked with me and my colleagues on a weekly basis, taking over existing projects and working on new ones to deliver bespoke solutions to our clients, He has proved excellent in providing support through Nova IT to our clients. We have had positive feedback from our clients about his work and communication skills when working on projects. He is now a great part of our team.
Nova Crawford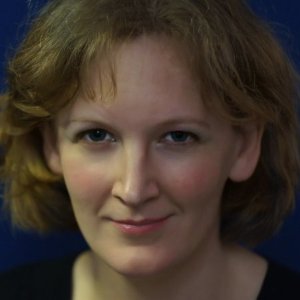 Brad is able to produce high-quality work to tight deadlines. He has worked well from formal specification documents as well as from more informal, and occasionally random, requests for change.
Brad has also made several valid suggestions that have helped us to deliver an improved solution.
Judith Gray
One of my clients needed some short-term help and Brad did a great job when I was particularly busy working on another project. He was able to complete the assignment professionally, in a very short time, and the client was very happy with the outcome. I'd have no hesitation recommending Brad and I hope to work with him again in the future.
WHO ELSE I HAVE BEEN WORKING WITH